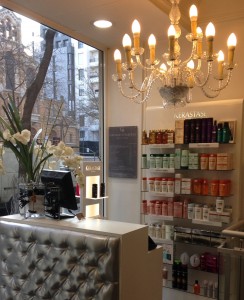 Pour prendre rendez-vous merci de joindre le salon au 01 47 27 73 61.
To make an appointment, please call us at 01 47 27 73 61.
Le salon est ouvert du mardi au samedi de 9h30 à 18h30.
The hair salon is open from Tuesday to Saturday from 9:30 am to 6:30 pm.
We speak English.
Se rendre au salon / Adress : 81 avenue Raymond Poincaré 75116 PARIS
Métro / Subway : Victor Hugo ou Trocadéro
à quelques mètres de la place Victor Hugo. A few meters away from the Victor Hugo square.